MOTION-ART FOR THE OLYMPIC GAMES –

GERMAN PAVILION
CONCEPT:

Creating visual arts which represent the German Pavilion in a dynamic and futuristic form



CLIENT:

Consulate General of the Federal Republic of Germany
Developing of 3D-characters who show athletes in a fiber-style for imprinting on banners, in order to create a modern visual ambiance. In alignment, a motion-design clip was animated, which was screened in a loop on the video wall.
Design concept and animation by Stefan Mueller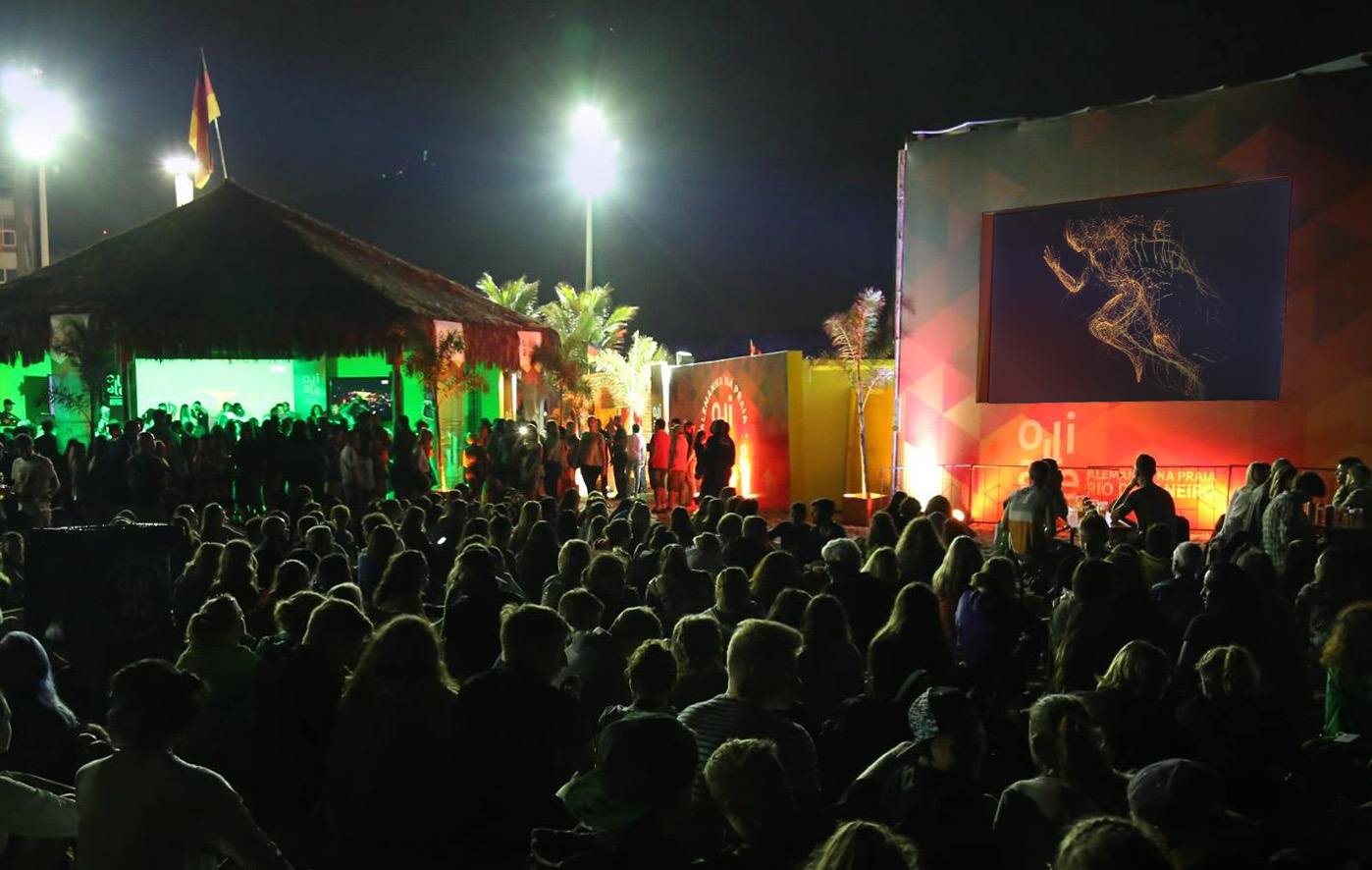 Additionally, workshops for light-painting were organized, where visitors could design with a light-stick.